Upgrade: VitalityOasis
The healing VitalityOasis offers all those seeking peace and quiet from the age of 16 the opportunity to use a textile sauna and to switch off from the hustle and bustle of family fun. Saunas, health baths and whirlpools in a relaxed atmosphere await you.
*Spa, wave pool and Galaxy can also be used.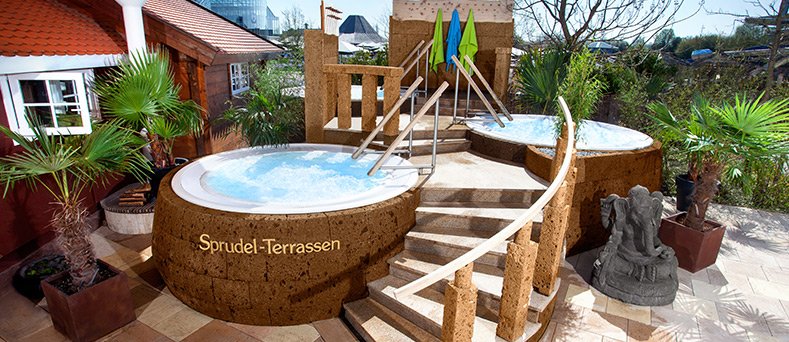 Healing Baths & Whirlpools
In the VitalityOasis you have access to three health-promoting Vitality Springs. Do something good for your body and take a calcium, selenium-iodine or mineral brine bath. Or how about a glass of sparkling wine in the Whirlpool terraces in the Bali Garden?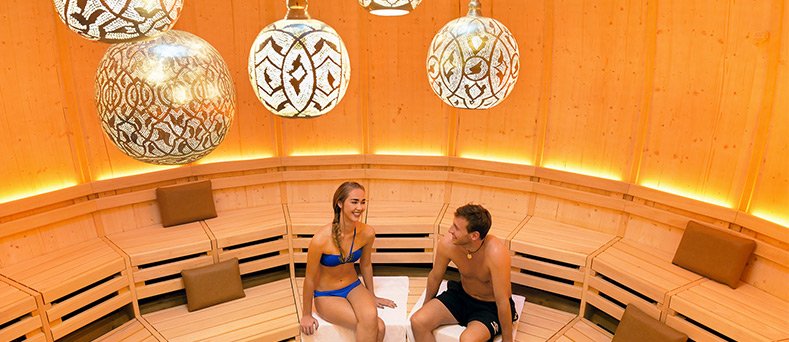 Textile Saunas
The VitalityOasis offers three textile saunas and a steam bath with a tropical rainforest feeling. A highlight is the largest wooden ball sauna in the world, Kugulus, in the Bali Garden. An atmospheric light production and a varied relaxation programme invite you to relax extensively.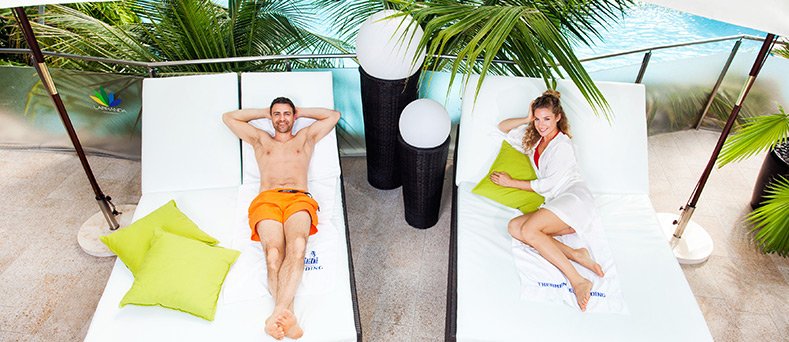 Private Sun deck
In addition to loungers and comfortable waterbeds, the VitalityOasis with its sun deck offers a special relaxation area with a view over the exotic Spa. Relax in the exclusive ambience and enjoy an energizing refreshment at the water bar. The comfort double loungers can be booked on site depending on availability.