Wellness & Water park
The family area of the Therme Erding, consisting of the exotic Therme, the wave pool and the Galaxy slide world, invites young and old alike to relax and linger.
Would you like to explore other areas of the Therme Erding? Gladly! You can book these on site or go to the respective area via the turnstile. There are two upgrades available: VitalityOasis or Spa area & Saunas.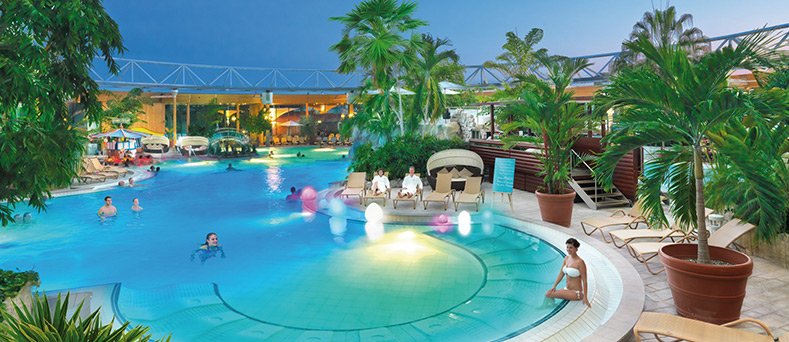 Thermal Spa Baths
Experience the beneficial effect of the thermal water and relax on our bubble loungers or enjoy a cocktail at the pool bar. If you prefer to be active, you can take advantage of our free Aqua Workouts. If you would like to do something for your health, then treat yourself to a bath in the Vitality Spring, for example.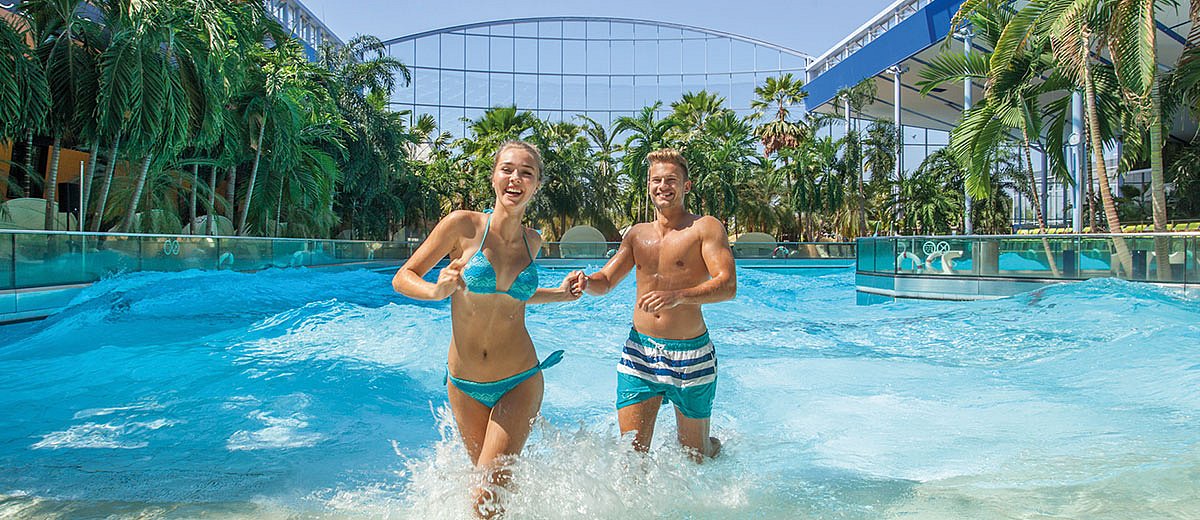 Wave pool
Turquoise water and palm trees: the wave pool provides a real holiday feeling. Thanks to the latest technology, waves up to 2 metres high are created here, which can be gentle or turbulent. If you like, you can also let the Crazy River carry you into the large outdoor pool and swim outdoors all year round.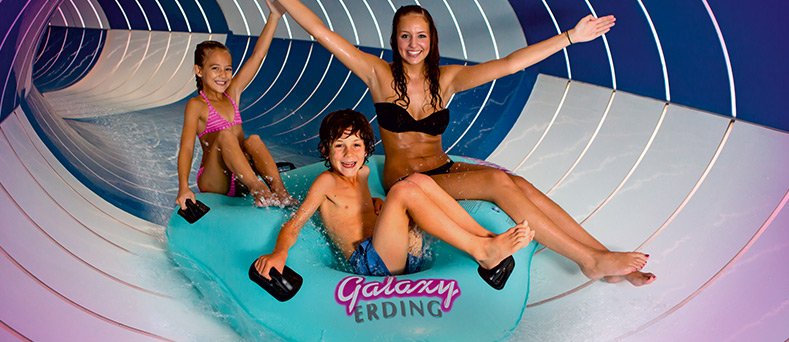 Galaxy slide world
Discover Europe's largest water slide world! With 27 slides, three different levels, indoor and outdoor, no eye remains dry. How about the Magic Eye, the longest tube slide in the world? Or with a ride on our Virtual Reality slide through the jungle or space?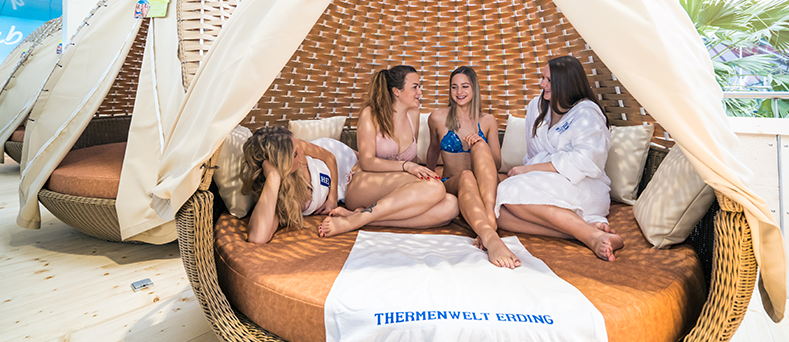 Rest areas
In addition to countless loungers for free use in all areas, we also offer exclusively bookable loungers. In addition to the spacious Galaxy Lounges and the rustic Alm Chalets, you can now also book the cuddly Relax Eggs and resting shells in advance.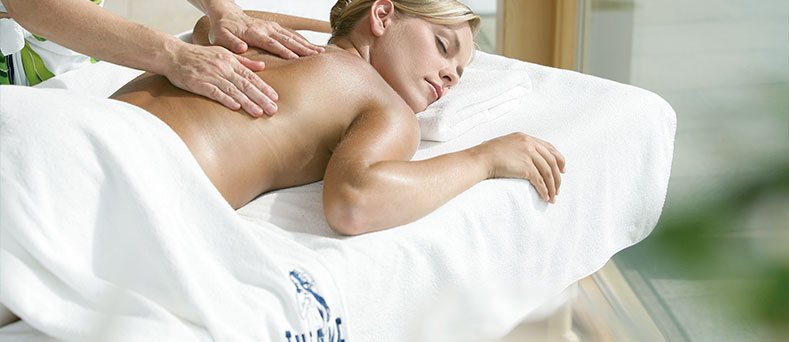 Massage & Beauty
Would you like to give your visit the icing on the cake? Then treat yourself to a massage or a beauty treatment. The Palazzo in the wave pool and the Massage Oasis in the exotic spa offer a variety of soothing treatments and relaxing massages.