The BigWave
Unique worldwide – 2018 in the Galaxy Erding!
BigWave is the name of the new highlight that will redefine the word slide fun at the open-air summer slides from early summer! The revolutionary tyre slide starts at a height of 17 metres and with a top speed of 40 km/h offers an incomparable sliding experience at 180 metres! The combination of Sidewinder and Boomerang creates Germany's first hybrid slide whose power of up to 3 G provides action & adrenalin. Spectacularly combined: rapid start, into the Boomerang, fast turns and then rocking up and down several times in the Sidewinder. Adventurer heart, what more do you want?
The countdown is on: Soon 27 slides are waiting for you!
BigWave Premiere at the Summerfest
Another highlight will be added to our Sommerfest on July 7: the opening of the BigWave! All adrenaline junkies have the chance to test the world novelty for the first time and to slide to their heart's content. For those who like it a little more relaxed, there are numerous hands-on and free activities in our spa garden. The heart of the Sommerfest is of course the show stage with the star guests Nico Santos and Ofenbach, who invite you to dance with their summerly beats. You want to be the first to try out our 27th slide highlight, The BigWave? Then get your tickets for the Sommerfest now!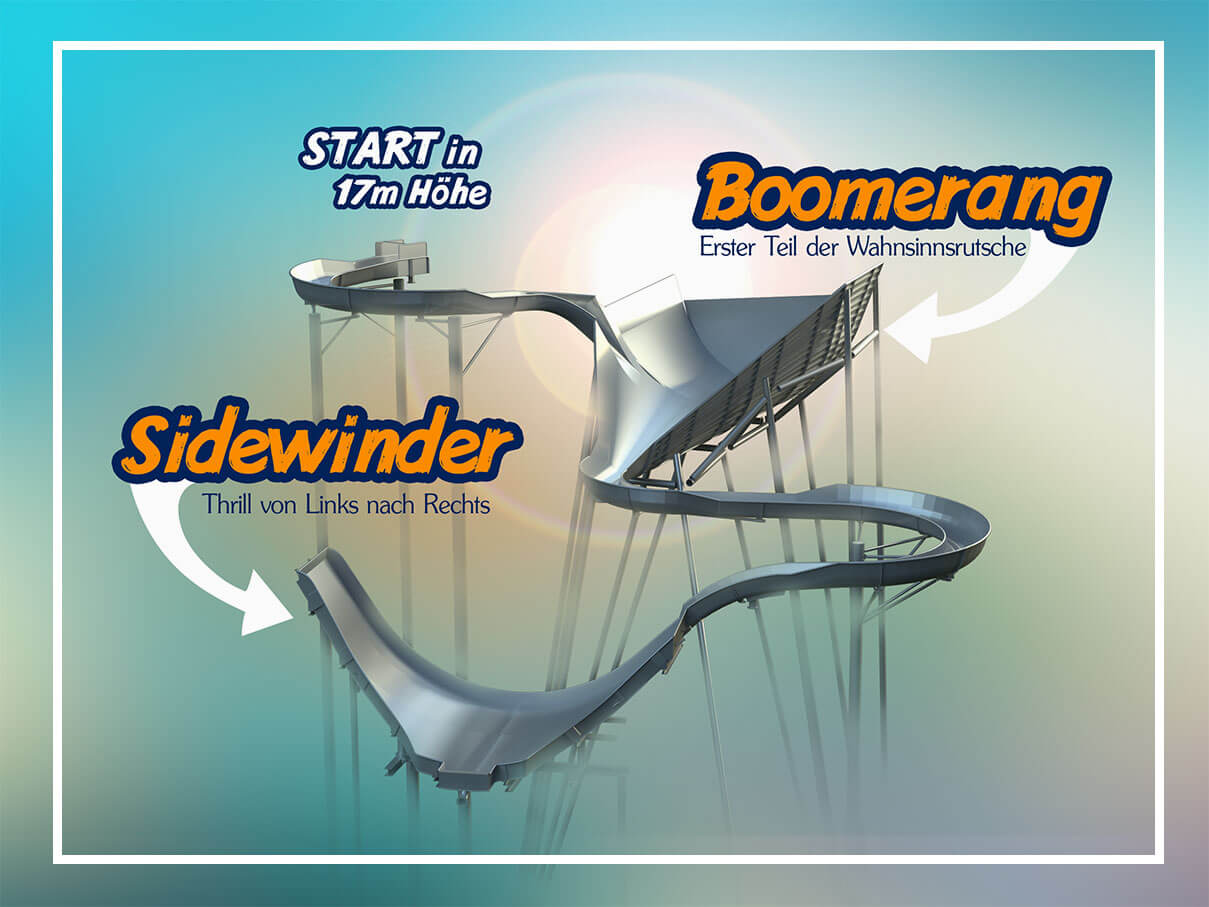 Slide fanatic, adrenalin junkie, roller coaster or amusement park enthusiast? Then apply now with your blog or social media account for our BigWave opening blogger event on July 15th and be one of the first to report about our new attraction!
And it's that simple: Write us an e-mail to facebook@therme-erding.de until 30.06., tell us your channels with link and the corresponding reach (followers, subscribers etc.) and describe why you of all people want to test and report about the Big Wave.