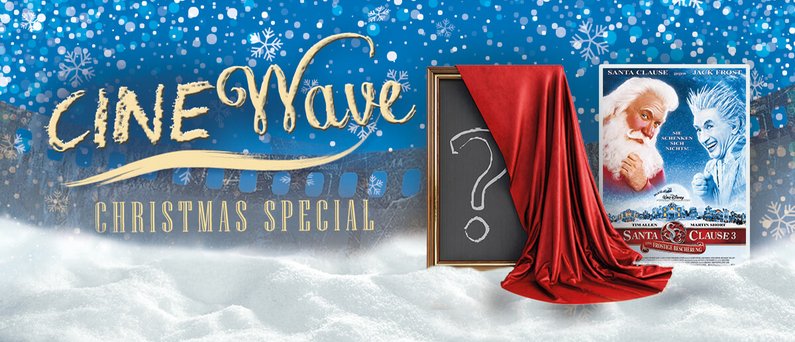 CineWave December
Finally Cinema under palm trees is back again! When the wave pool area transforms into a fascinating cinema world, the CineWave Christmas Special will be a real Christmas experience. All visitors enjoy great Christmas films on an inflatable XXL screen while floating in comfortable pool chairs in the wave lagoon. The breathtaking backdrop of sparkling turquoise water and 300 genuine large palm trees makes the cinema evening an absolute experience.
A Christmas surprise film awaits the visitors on Sunday, 14th of December from 6:30 pm on and takes the guests on a colourful Christmas adventure.
On Sunday, 15th of December from 6:30 pm on, the film continues with a cheerful atmosphere when "Santa Clause 3 - A Frosty Presenting" provides Christmas cinema moments: Scott Calvin, also known as Santa Clause, has his hands full: Because not only Christmas is just around the corner, but also his parents-in-law, who came to celebrate the birth of Baby Santa. All the hustle and bustle make it hard for him to keep his hiding place at the North Pole secret. As if that weren't enough, the evil Jack Frost tries to snatch Christmas again...
Wave Pool
14.12.2019
15.12.2019