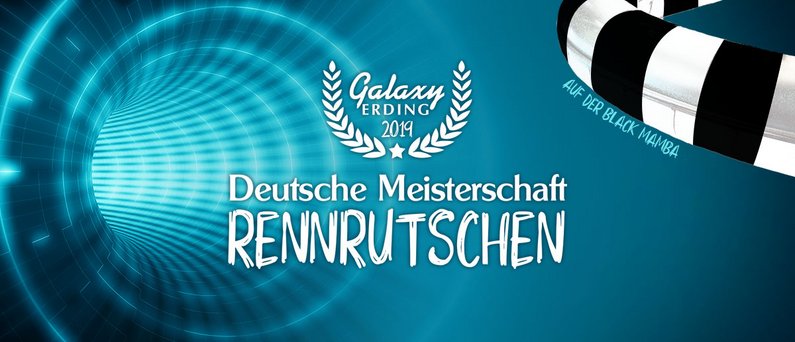 Deutsche Meisterschaft im Rennrutschen
"Ready to slide" at Galaxy Water Slide World! On Saturday, 7 December 2019, all guests are looking forward to the slide highlight of the year. The "Deutsche Meisterschaft im Rennrutschen" will take place for the 12th time in Europe's largest water slide world.
As every year, the competition will be held in the Black Mamba. 145 metres long and full of spectacular lighting effects, the slide offers everything an adventurer's heart desires.
All slide enthusiasts in the category of women, men or children aged 8-15 can participate.
Register now at https://rutschen.therme-erding.events/
Check-in at the the cash desks: between 9 a.m. and 10 a.m.
Start of the event: 11 a.m.
Expected end of the event: 5 p.m.
All persons who register by Sunday, 24 November 2019 will receive a free T-shirt on request.
Participation in the competition is free of charge. Admission to the Therme Erding is not included, but is required for participation in the competition. You can buy your ticket at the cash desk on the day of the event.