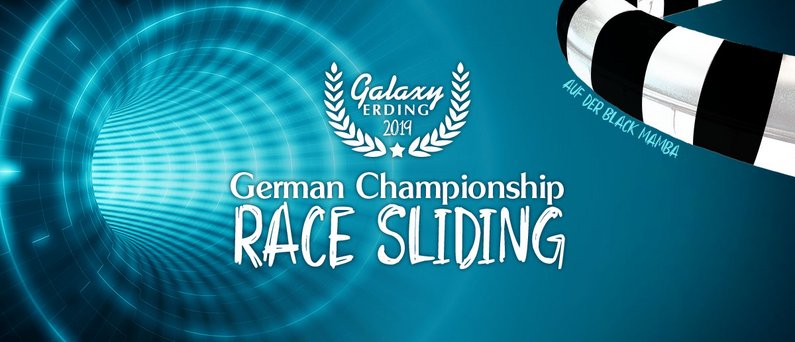 German championship in race sliding
"Ready to slide" at the Galaxy Erding! On Saturday, 7 December 2019, all guests are looking forward to the slide highlight of the year: The legendary German Championship in Racing Slides will take place for the 12th time in Europe's largest waterslide world.

As every year, the competition will be held in the Black Mamba. 145 metres long and full of spectacular lighting effects, the slide offers everything an adventurer's heart desires.

All slide enthusiasts in the category of women, men or children aged 8-15 can participate.
Information on registration will follow.