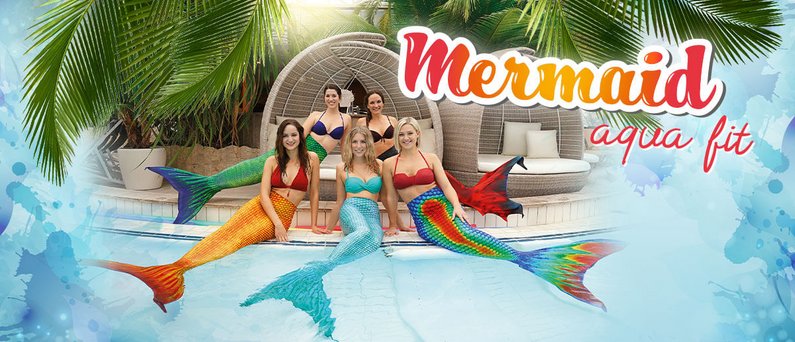 Mermaid Aqua Fit - Trial workout
Dive away from everyday stress as a mermaid? Come and visit us: Test the sporty existence as a mermaid under real palm trees at the Therme Erding, on three action days free of charge* and without any obligation! Take part in our exclusive Mermaid Aqua Workout!
Moving around in the water with the mermaid fin, swimming and diving elegantly is not only great fun - it also trains your stomach, arms and bottom! And for the ultimate workout effect, pool noodles and aqua dumbbells are also used for strengthening whole-body exercises!
*Included in every booked day- or hourly rate of the Therme Erding
Become a mermaid in a 30-minute fun workout:
Action days on
22.03.2020 // 29.03.2020 // 05.04.2020
When: 11.45 am to 12.15 pm // 12.45 pm to 1.15 pm
Where: In the large thermal pool
Contents:
How do I move with a mermaid fin?
Mermaid Aqua Fit with the mermaid fin (exercises with pool noodles and aqua dumbbells, in the water and at the pool edge)
Learning the basic swimming technique with the mermaid fin
A trial day isn't enough for you? You want to become a mermaid regularly and to perfect your style?
Then book our exclusive Mermaid Aquafit course now.
Tropical Spa Pool
22.03.2020 until
05.04.2020