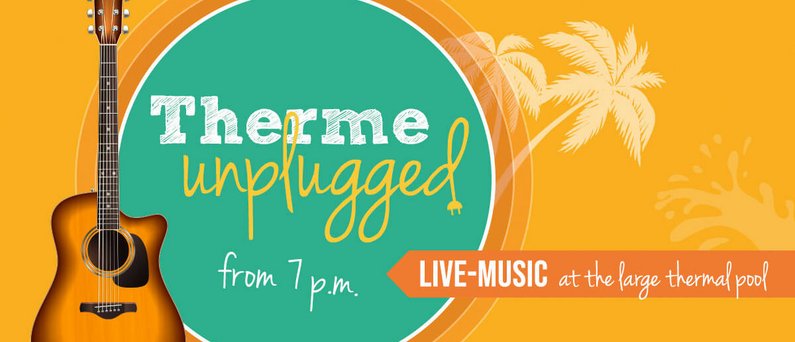 Therme Unplugged
Live and unvarnished! This is how the series of events Therme Unplugged presents itself, which "pulls the plug" every Friday in March. Regional musicians and bands perform their own hits and newly arranged cover songs in acoustic form and show how powerful their songs sound without electronic amplification. With the character of small club concerts, performers and audience meet in a relaxed atmosphere when the peninsula at the large thermal pool becomes a show stage from 7 p.m. onwards. In order to be able to listen to the stylish sounds from the warm water in complete relaxation, trendy LED swimming tyres are lent out. As long as stocks last!
The events are included in the spa admission fee!
Further information on bands and performers on the event dates will follow!
Tropical Spa Pool
06.03.2020
13.03.2020
20.03.2020
27.03.2020