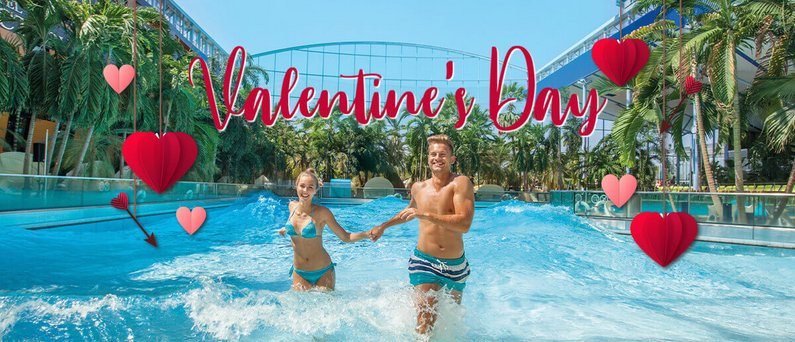 Valentine's Day
Spending a relaxing day under palm trees with the better half? This is possible without getting on a plane at the Therme Erding! Because just like a beach without sand or a thermal spa without palm trees, a short holiday without a partner is just as much a short holiday: something is missing for perfect happiness. In short, with your loved one at your side it simply relaxes better!
On the day of love (Friday, 14 February 2020) all lovers can look forward to a particularly romantic feel-good programme. Lovingly themed infusions, fantastic wellness specials and little surprises will make the hearts of our guests in love beat even faster. In addition, hearty stories and background music provide a cuddly feel-good ambience on Valentine's Day.
The detailed Valentine's Day programme will be available for download here shortly.
Tropical Spa, VitalityOasis und Spa area & Saunas
14.02.2020