Upgrade: Spa area & Saunas
The textile-free Spa area & Saunas from the age of 16 is a paradise for every sauna enthusiast. Discover 27 themed saunas and steam baths with around 90 free activities and infusions. Whether show or relaxation infusion, every sauna type will find what they are looking for here.
*Spa, wave pool, Galaxy and VitalityOasis can also be used.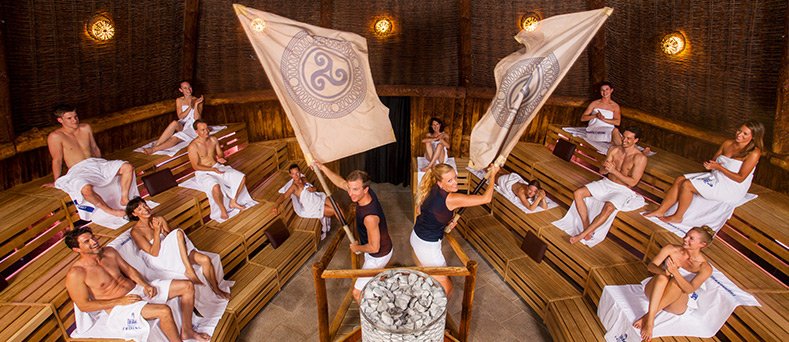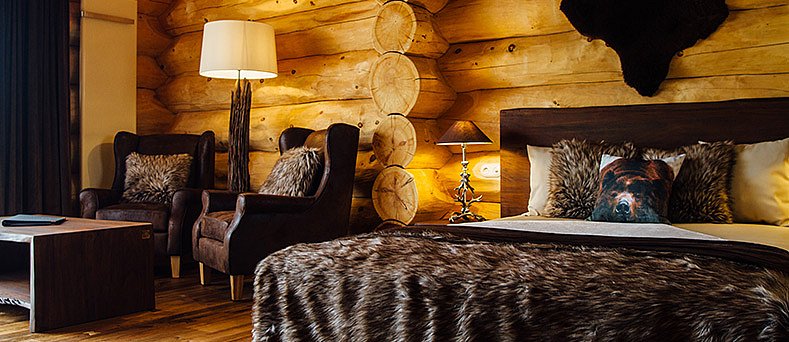 Royal Day Spa
The Royal Day Spa of the Spa area & Saunas offers 34 suites in five different categories. The lovingly designed suites and lounges offer an exclusive retreat for those seeking peace and quiet. A special luxury domicile are our rustic See-Chalet Zirbenholz log cabins with private lake terrace.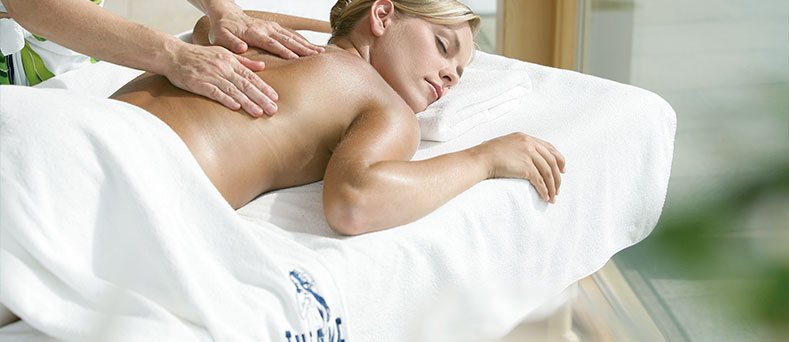 Massage & Beauty
Relaxing massages and soothing facial treatments can be booked in the Spa area & Saunas at Massage & Beauty. In addition to various massages, we also offer a variety of Hamam treatments. Pamper yourself to a treatment from the oriental world.