Reopening of the Therme Erding
Dear Therme Erding fans,

For more than 3 months we have waited eagerly for this moment. Now the time has finally come: The Therme Erding will be open for you again from the 25th June at 10 am!
Our Hotel Victory will also set sail again from 1st July. The Victory Guesthouse will also open from 25th June.

We look forward to the moment, until the water rushes through the slides again and we can welcome your beaming faces in our soothing thermal pools. We have missed each of you very much and would like to thank you from the bottom of our hearts for remaining so faithful to us over the past weeks.

A visit to the Therme Erding involves some changes and innovations for you, just like for us. With full vigour we have used the past time to give you again a relaxing time out under palm trees. Your safety and that of our employees is always our top priority.

Comprehensive information on visiting the thermal baths is available below.

We look forward to unforgettable holiday moments with you,
Your spa team at the Therme Erding
Important information about your visit
Information about entry
As the largest thermal spa in the world, we offer more than enough space until the start of the Bavarian summer vacation on 24th July. Due to the number of guests in recent years, we are therefore initially starting without an online reservation system. Payment is made on site, as usual, you can pay in cash, with an EC card or with vouchers you have already purchased. We recommend a cashless payment.
For the Bavarian holiday season, which experience shows to be more frequent, we will decide in mid-July to use an online reservation system as an additional service.
For a smooth check-in process on site, we ask you to bring along a printed form for the contact person determination and hand it in at the cash desk. Documentation takes place stating the name and safe accessibility (telephone number or address) of one person per household and day of stay. The data will be deleted after one month.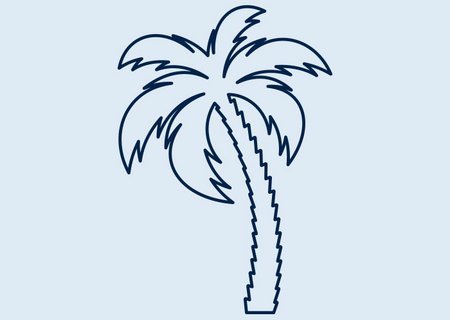 Prices & Opening Hours
We are happy to inform you that you can visit our thermal world again at the usual rates and prices from 25th June. Our opening times also remain almost unchanged. We are open Monday to Friday from 10 am to 11 pm and on Saturdays, Sundays and public holidays from 9 am to 11 pm.
The Galaxy Water Slide World opens Monday to Friday from 10 am. On Saturdays, Sundays and public holidays, the Galaxy Erding is open for you from 9 am. The slide world is available until 11 pm. On Fridays and Saturdays, and on the other days you can experience the Galaxy Erding until 9 pm.
Due to the current situation, the Spa Area & Saunas closes on Saturday at 11 pm.
Discover our overview of prices and opening times here.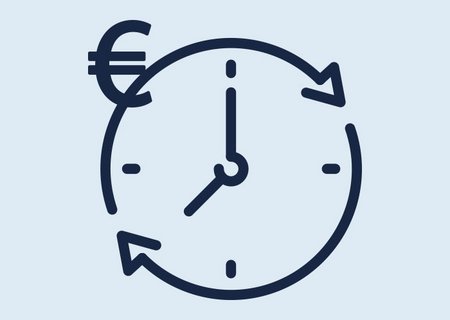 Our range
All our thermal areas will be available to you again from 25th June with almost all attractions. We have used the last few weeks for the most extensive maintenance work in the history of the thermal baths and look forward to welcoming you back to our holiday paradises, which will shine like new. With our mini reports you get a unique look behind the scenes of the revision work of the past few months.
Saunas from 60 degrees are available, steam baths, infrared cabins and the Canal Grande remain closed until further notice. We ask you to keep a minimum distance of 1.50 m when using the saunas to protect other guests. Appropriate distance markings have been made in the saunas as an orientation aid. The saunas in the area of the Calla Cascades are still closed due to revision work. Saunas with a temperature below 60 degrees will remain out of operation until further notice due to regulations of the authorities.
Infusions will be made for our sauna fans, but due to the current situation they will be made without waving until further notice. We will provide you with information on the updated wellness programme shortly.
Attractions such as bubble loungers, waterfalls, swimming grottos will remain temporarily out of operation.
All 27 slides are at your disposal as usual. Our VR attraction is available daily from 2-8 pm.
Unser Hotel Victory Therme Erding is also setting sail and will be setting sail again from July 1st! At the Victory Guest House you can check in again as a passenger from 25th June. Bookings can be made immediately at [email protected] or by calling +49 8122 - 550 3550 or online via our booking mask.
Thermal entrance
With a booking including entry to the thermal baths at the Hotel Victory, your entry to Therme Erding is won over the entire arrival period.
For guests of the Victory Guest House, we offer priority check-in for entry to Therme Erding until 12 pm. Please register at the Guestrelation in the Galeria. You must show your room card, which you will receive at the Guest House. You pay the right entrance fees on site.
Food and drink
For your catering on board we offer a rich breakfast. You can also choose half-board when booking. Breakfast takes place in the Hafen Restaurant from 7:00 - 8:30 pm and 9:00 -10:30 pm. You can decide on a time when you check in. In addition, you will receive a fixed breakfast table throughout your stay.
The Restaurant Empire does not offer an à la carte for the time being. The evening tables are reserved for guests with booked half-board.
Guests of the Victory Guest House, who have booked breakfast, may have breakfast in the Hafen Restaurant of the Victory from 2nd July on. Of course you can enjoy the varied breakfast without etxra surcharge.
Mouth and nose protection
In the public areas of the Victory Hotel and the Victory Guest House, the wearing of a mouth-nose protector is mandatory. The areas are clearly marked. Please bring your own mouth-nose protection. In an emergency, mouth-nose masks can be purchased at the reception desk.
Children under the age of 6 are not sold wearing a mouth-nose mask. Guests who cannot wear a mask for medical reasons and can show a certificate are not obliged to do so.
Further information about your booking and your stay on board the Victory can be found under Interesting facts before booking.
Allow yourself to be spoiled with culinary delights in all of our catering areas, because they are available to you as usual.
Our pool bars also provide you with your favorite cocktails. Only take-out drinks may be served here.
Let yourself be pampered with a relaxing massage during your stay under the palm trees. We recommend making a reservation with our massage providers in advance. To ensure safe treatment, our therapists always wear mouth-nose protection.
Hygiene & security measures
The health of our guests and employees is our top priority. So that you can enjoy your stay with us carefree, we have extended the already very high hygiene standards of Therme Erding in close cooperation with the responsible authorities with further measures. Here you will find our Guideline for a healthy stay in a holiday paradise.
The general hygiene and safety requirements also apply at Therme Erding. We kindly ask you to visit the Therme Erding only if you are in good health and to adhere to the sneeze & cough label and a distance of at least 1.50 m from other guests during the entire visit, both indoors and outdoors. The distances in the entrance, reception and waiting area are clearly marked for you. Visits are prohibited for people who suspect or have been diagnosed with infection within the closest family or acquaintance within the past 14 days. If you generally feel uncomfortable or feel flu-like symptoms, we strongly advise against a visit to the Therme Erding.
A mask is only required from the way out of the parking garage, through the reception & checkout area to the changing rooms. From entering the bathroom area as well as in all sanitary facilities and the outside area, the use of mouth-nose protection can be dispensed with. Provided that the distance rule of 1.50 m is taken into account at all times.
The mouth-nose covering applies to all persons from 6 years.
Guests who cannot wear a mask for medical reasons and can show a certificate are not obliged to do so.
We have optimised our already very high cleaning standards even further and clean and disinfect all areas of our spa world throughout.
A large number of hand disinfection stations are available to you throughout the Therme Erding thermal spa.
You have vouchers that expire in June 2020? Due to the current situation, all vouchers will be temporarily extended until October 31th 2020 so that you can make up for your time out with us. We have compiled all the information about your Aldi ticket on our special offer page. Kids Club vouchers for birthday children in March, April, May or June will be extended until December 15th 2020.
Buggies cannot be rented on site due to the current situation, we ask for your understanding. However, you are welcome to bring your own buggy with you.
Therme Erding Live Session
We keep you in a good summer mood with cool beats!
Follow the recordings of our Therme Erding Live Session with great musicians straight from our vacation paradise!