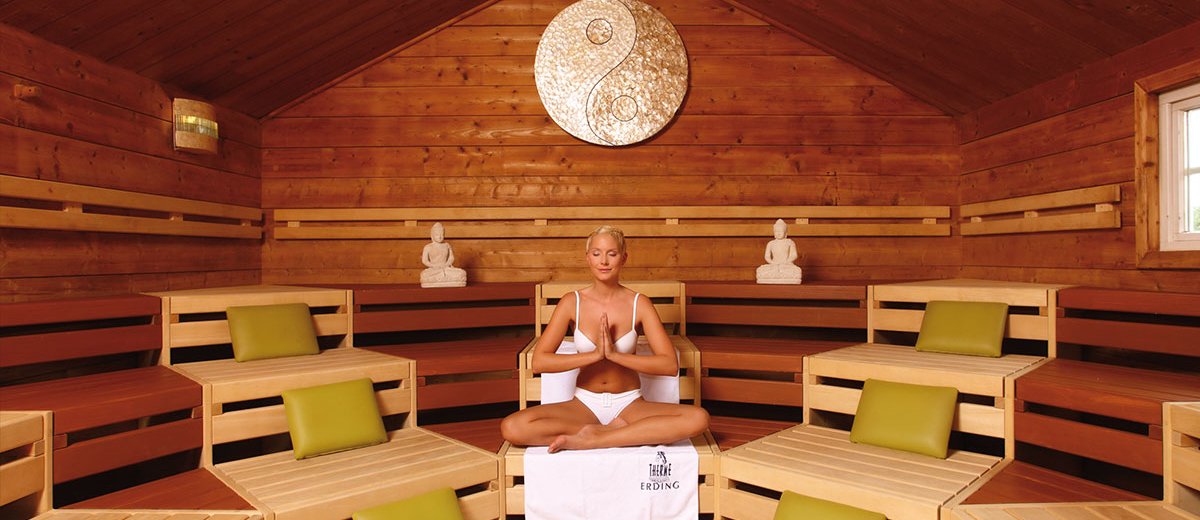 Fit into the winter with our tips for a strong immune system
A well-trained immune system is of great importance right now, because it contributes positively to keeping healthy and fit during the cold season. So that you can come through the cold winter days in a relaxed and lively manner until the reopening of the Therme Erding, we will give you helpful tips on how you can strengthen your immune defenses easily from home.
So that you don't miss our beneficial wellness offers too much during this time, we provide you with numerous health-promoting tips for your personal wellness program at home.
Alternating between hot and cold stimulates the blood circulation, which puts more strain on the vessels and keeps them more elastic. In addition, the body learns to adapt more easily to different temperatures by regularly alternating between hot and cold, and to avoid heat loss in cool outside weather.
Stress reduction is an important component to stay healthy and helps to actively strengthen the immune system. Our various relaxation methods, which we usually offer daily for our guests, such as the meditative singing bowl ceremony, help you to really relax and let go and promote peace and recovery. With our tips, a meditation can also be done at home, provides mental relaxation and thus contributes to mental as well as physical health.
The be-all and end-all for a healthy immune system is sufficient fluid intake and a balanced diet with certain vitamins and minerals.
The warm heating air in autumn and winter dries out the mucous membranes and makes them more susceptible to cold viruses. Therefore, it is now all the more important to take regular exercise in the fresh air. In addition, every kind of exercise trains the muscles and boosts the cardiovascular system.
Family time out under palm trees!
Secure our limited family package* for a short time only and give your loved ones a great vacation treat for Christmas. Discover our textile family area with a huge wave pool, real South Sea palm trees and Europe's largest slide world. The package includes 4x6 hour tickets and is especially suitable for the next family trip and for all those who want a little break from everyday life.