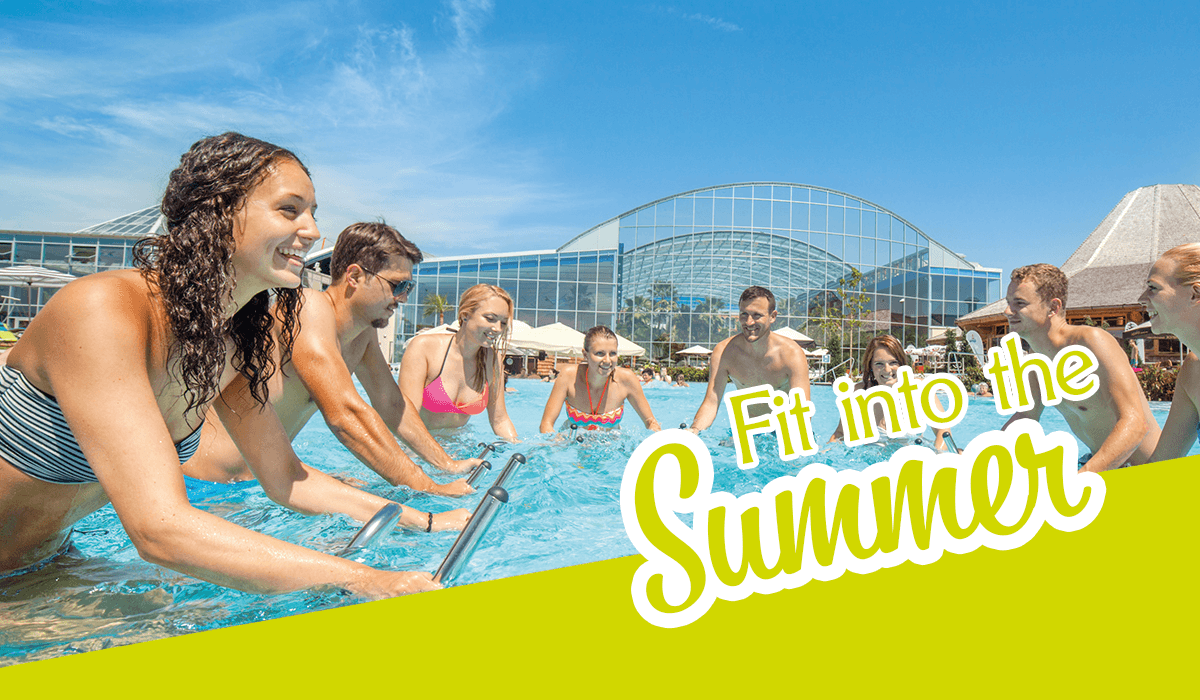 Fit & healthy in time for summer with the Therme Erding
Wellness under an open sky, warm sunrays, eating ice cream and refreshing in the cool water. Summer is just around the corner!
Since a visit to our Tropical Spa or our Spa Area & Saunas is currently not possible, we bring our summer wellness tips to your home.
The sun pampers us, but it also challenges our skin. Discover our self-care tips for a radiant and healthy skin. With regular exercise and light summer dishes you can also support your vitality and health.

With a few creative "do-it-yourselfs" we will bring you a little closer to your holiday paradise.
Fitness Tips - Stay in Shape This Summer
Bring a little more activity into your life every day. Turn your living room into your very own private gym with our home workouts.
Summer Recipes
In summer our body is already struggling with high temperatures. Therefore, proper nutrition is especially important.
Make sure you eat light salads, lots of fresh vegetables and fruit. Your body will thank you with an extra portion of energy!
Our wellness tips for your home spa
The intensive sun rays and water bathing dry out the skin. Therefore we should pamper our skin with extra moisture in summer.
Our DIY peelings prepare your body optimally for the hot summer days. Refreshing and caring beauty DIYs round off your wellness day at home.