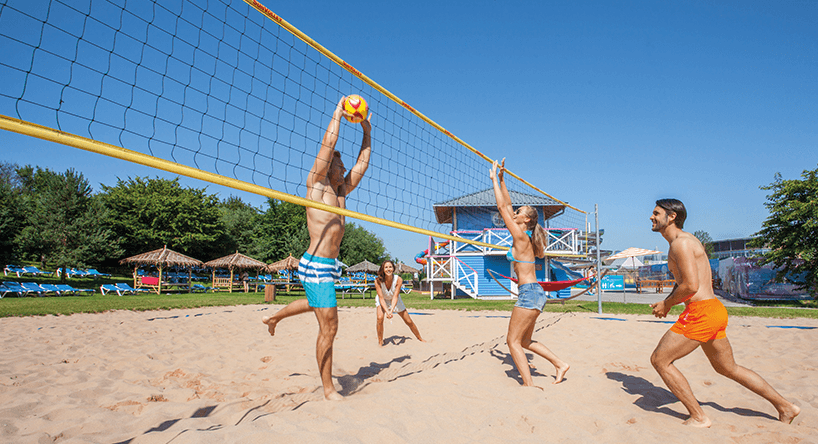 Creating common experiences at the Team Event
In addition to the conference room and culinary delights, a suitable supporting programme is also required for a successful conference.
Our team events focus on the shared experience. Whether indoor in your conference room or outdoor around the hotel - experience a lot of fun and movement with customers, employees or colleagues!
The team events of the Hotel Victory Therme Erding are the best basis for team building events and workshops.

Our supporting programme:
Slide competition in the Galaxy
Beach volleyball in the outdoor area Therme Erding
Brewery tour Erdinger Weißbräu
Moonlight introduction to the Erdinger city tower
Excursion Golfclub Erding-Grünbach
Excursion Allianz Arena
BMW Group factory tour
Trip to the high ropes course Aschheim
Visit of the GOP Varieté-Theater Munich
Guided tour in the Bavaria Filmstadt
Excursion to the Hellabrunn zoo, Munich
Moonlight mini golf at Dream Bowl Palace Unterföhring
Bodyflying in the Jochen Schweizer Arena