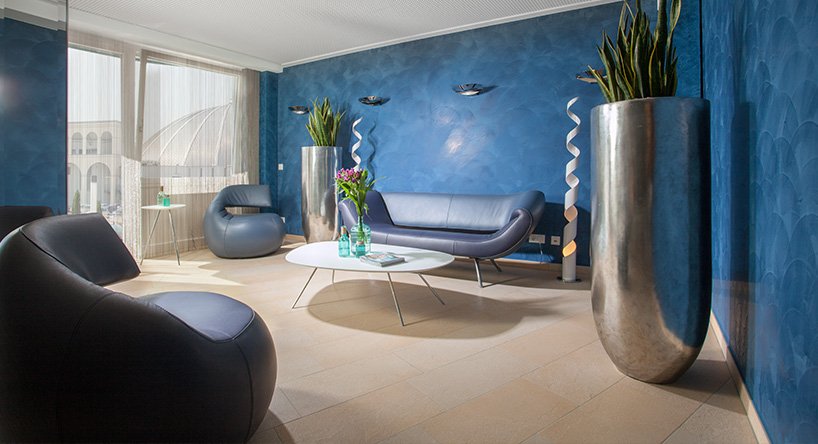 Here you will find all the information you need to book and stay at the Victory Gästehaus Therme Erding.
If you have any further questions, please feel free to contact our reservation department at [email protected].
Infos about the renewed closing of the Victory Guesthouse
Due to current developments, the competent authorities decided on 28 November 2020 that leisure and swimming pools will be closed from Monday, 02 November 2020 initially up to and including 30 November 2020. This also affects the Hotel Victory & the Victory Guesthouse, which will also be closed from November 02, 2020.
Have you booked a stay at the Hotel Victory Therme Erding or Victory Gästehaus Therme Erding? Our reservation department will contact you as soon as possible. In order to guarantee a quick process, we kindly ask you not to send any inquiries to our reservation department regarding already booked stays in this period.
The Empire Restaurant and the Kaleidoscope Bar will also be closed temporarily.
Victory Guest House is located only 100 metres from the entrance to Therme Erding.
There are plenty of parking spaces right outside the building.
You can check in right at the Gästehaus.
The fitness room at the Hotel Victory Therme Erding is available to you at no charge
On the day of your arrival, your room will be ready for you at 03:00 pm.
On the day of your departure, we ask that you please check out of your room by 11:00 am.
Due to legal reporting requirements, we ask guests from abroad to keep their identity card or passport ready at check-in. A driver's license is not considered a sufficient identity document.
Payment must be made on site.
Cancellations: Unless otherwise specified in the service description, you can cancel your booking up to 3 days before your stay at no charge. After that, we charge 80% of your booking total. No-shows are charged 90% of the total price of the booking. Please note that cancellations require written form. We recommend buying travel cancellation insurance.
When you book a room online, your credit card information is collected for guarantee purposes only. Your credit card is not charged automatically.
We accept the following vouchers: Kleine Auszeit Therme, Kleine Auszeit Thermenwelt and HotelEuros.
Since vouchers cannot be redeemed when booking via our homepage, we ask that you please contact us by phone at +49 (0)8122 550 6500 or by e-mail.