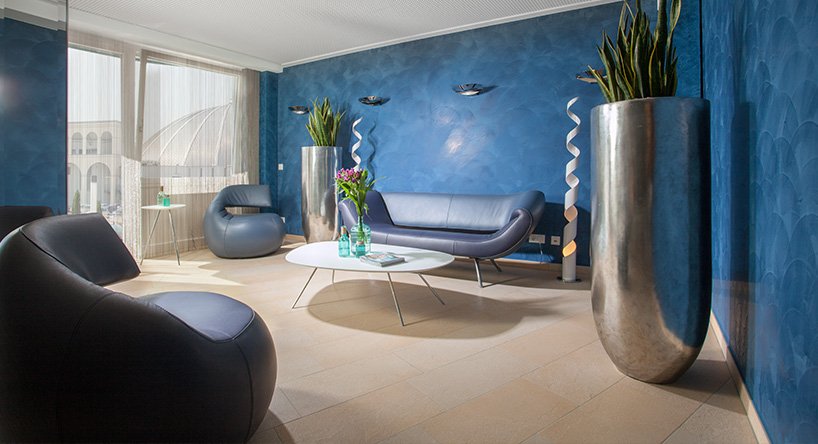 Information about your stay at the Therme Erding
Guaranteed admission to the Therme Erding
As a guest of Victory Gästehaus Therme Erding, you automatically have guaranteed admission to Therme Erding during your entire stay. An additional daily reservation is therefore not necessary. Payment for admission to the Therme continues to be made on site at the Therme cash desk. You can pay in cash, with EC card or already purchased vouchers.
Towels and bathrobes
At the reception of the Therme Erding you can rent a towel and / or bathrobe for your stay. A towel costs 4 € plus 15 € deposit, a bathrobe 6 € plus 30 € deposit.
Leaving the spa for a short time
As a guest of our guesthouse you have the possibility to leave the Therme for a short time. For this, we ask you to inform the cash desk and pay the outstanding amount on your wristband.
For your catering we offer a rich breakfast buffet in the breakfast café. Price € 17,– per adult and € 12,– per child (4-13 years). For children under 4 years the breakfast is free of charge.
In addition, you can also opt for half board in the Restaurant Empire when booking. Enjoy the extraordinary ambience and the relaxed atmosphere of the Restaurant Empire under real palm trees. In the evening, indulge in a 3-course menu of modernly interpreted dishes and seasonal delicacies. The Restaurant Empire also offers à la carte service. Prior reservation is requested. Reservation under: Tel. +49 (0)8122 550 3802 | [email protected].
Our young guests can choose from our children's menu, the half-board offer or the à la carte menu, which offers a wide range of what little sea bears like to eat.
In our Kaleidoscope Bar you can end your vacation day with a fruity cocktail or digestif in an extraordinary ambience.
Lounges & reservable sunbathing facilities
You can reserve your private Relax Egg in our booking system for the desired day. The payment will be made on site. The booking of other lounges is currently not possible. There are plenty of free lounging options available on site.
Victory Guest House is located only 100 metres from the entrance to Therme Erding.
There are plenty of parking spaces right outside the building.
You can check in right at the Gästehaus.
On the day of your arrival, your room will be ready for you at 03:00 pm.
On the day of your departure, we ask that you please check out of your room by 11:00 am.
Due to legal reporting requirements, we ask guests from abroad to keep their identity card or passport ready at check-in. A driver's license is not considered a sufficient identity document.
Payment must be made on site.
Cancellations: Unless otherwise specified in the service description, you can cancel your booking up to 3 days before your stay at no charge. After that and in case of no-shows we charge 100 percent of the total price of the booking. Please note that cancellations require written form. We recommend buying travel cancellation insurance.
We accept the following vouchers: Kleine Auszeit Therme, Kleine Auszeit Thermenwelt and HotelEuros.Since vouchers cannot be redeemed when booking via our homepage, we ask that you please contact us by phone at +49 (0)8122 550 6500 or by e-mail to [email protected].
Declaration of consent for minors
In order to protect the youth in public, we collect a declaration of consent from the guardians of minor guests who are not traveling with a legal guardian. The declaration of consent must be handed in at the reception upon check-in. Download our sample form.
Pets are not allowed in the Therme Erding and Victory Guest House.
There are kennels near Therme Erding at the "Tierpension Riffenthal". This family enterprise has been looking after cats, dogs and other small animals for 40 years now and they ensure a caring and loving holiday paradise in an idyllic landscape for all their guest animals.
Go to the website of Tierpension Riffenthal.
Book your stay at Victory Guesthouse Therme Erding now!
Book some time out under the palm trees and indulge yourself in the world's largest spa, located just 100 meters across the street from the guesthouse! Enjoy a fruity cocktail at the pool bar, have action-packed slide duels on our 27 Galaxy slides and relax with a hot sauna session in one of our 35 saunas and steam baths.