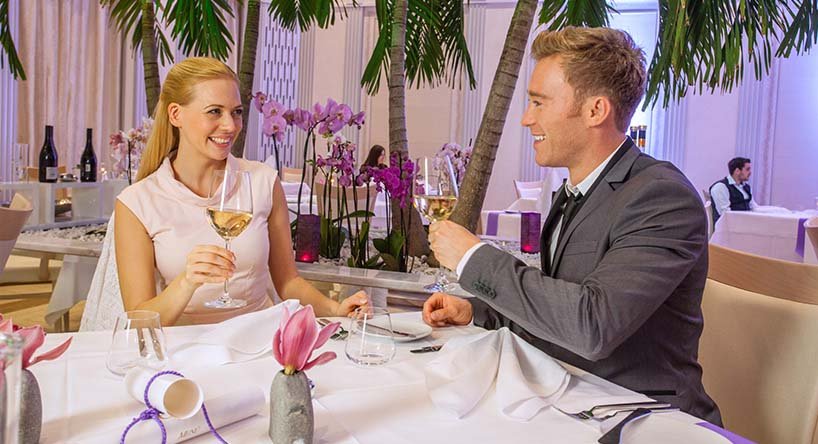 Join us on a culinary cruise and discover the variety offered by our two restaurants and our bar!
In the morning, we indulge you in our Hafen Restaurant with a fantastic breakfast buffet that leaves no wish unfulfilled. Whether you are staying at the hotel or just visiting our hotel and spa for a day – it will be our joy and privilege to welcome you to our breakfast table.
In the evening, the chefs at our Empire Restaurant will take you along on a culinary journey around the world with delicious À-la-Carte items and menus inspired by the routes of the HMS Victory.
You will also enjoy the cocktail-making skills of our barkeepers at the Kaleidoskop Bar. Cool drinks and a one-of-a-kind ambience with a view of the Wavepool at Therme Erding are waiting for you! Savour the unique atmosphere of our spa hotels with real palms!