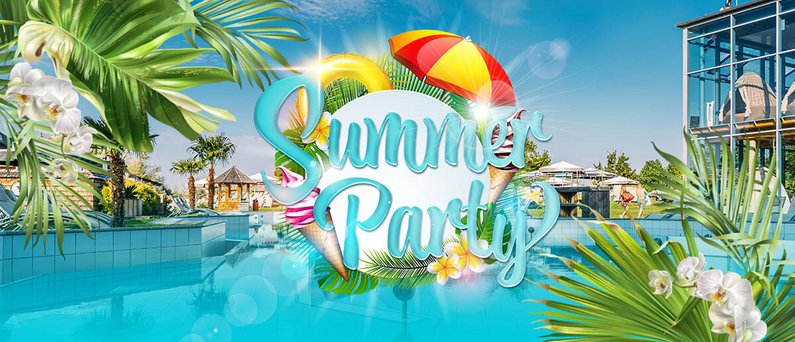 Summerparty 2022
Musical highlights combined with superlative attractions in a perfect holiday ambience: The big summer festival at Therme Erding will ensure unforgettable holiday hours from Friday, 08.07. to Sunday, 10.07.2022. First-class bands, DJs and artists await you on the show stage in front of the large outdoor pool. Experience unique concerts while you bathe in the thermal spa water and treat yourself to a refreshing cocktail at the pool bar.
The absolute highlight is the performance by Nico Santos: The singer and songwriter inspires internationally with his mega hits.
In addition, you can look forward to the quartet The Monroes and Stereoact, who will also thrill you with live performances on the big show stage. On Saturday & Sunday, the musicians Rodscha & Tom will not only make children's eyes light up with their songs. The Los Chicos will provide pure holiday feeling on the big outdoor stage with rhythmic live music on Sunday and the Hermes House Band will deliver the right sound for hot summer days with legendary party music. Also on Friday singer Malik Harris, Linda Fäh and DJ's Beachbag really heat up while you can dance off in the warm thermal water. In addition to these musical highlights, Germany's No.1 football freestyler Jannikfreestyle will ensure fun and good humour with his unique show.
An extensive supporting programme with numerous family attractions will make the holiday bliss perfect.
Wave pool outdoor
08.07.2022 until
10.07.2022
Sponsors