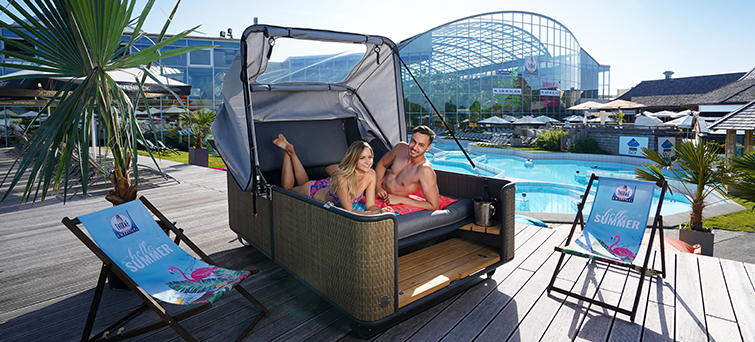 Reserve your exclusive guest room in the outdoor wave pool area and enjoy a unique view of the colourful and refreshing hustle in the spacious Thermengarden.
Our comfortable and multifunctional liv.be outdoor lounges invite you to feel exceptionally well and offer the ideal retreat away from the hustle and bustle of the thermal baths. liv.be is the perfect place for romantic togetherness or for relaxing and eventful hours with the family.
liv.be is versatile and can be used according to your wishes and makes the holiday happiness all around perfect: whether as a luxury sun lounger to relax, as a place or also as a comfortable couch - simply arrive and enjoy life in the Erding Spa.
Price € 49
(per day, without entry into the thermal spa)