Dining at Restaurant Empire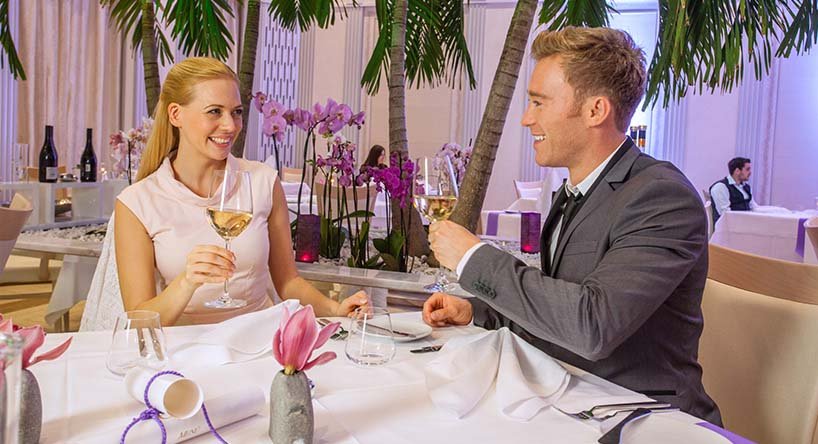 The cuisine of the Empire Restaurant embarks on culinary journeys around the world, inspired by the travel routes of the HMS Victory. Dive into the many flavours of the Caribbean, North America, the Mediterranean countries, or the North Sea. Our chefs fuse regional and seasonal products with culinary specialties from around the globe.

In our wellness hotel with spa, tall ceilings and real palm trees make for an unmatched flair.
In addition to our hotel guests, we also welcome day visitors. Reservations are requested in advance. Reservation under: tel. +49 08122 / 550-3802 or by e-mail to [email protected]

Visit us at the Empire Restaurant and join us on a culinary journey around the world!