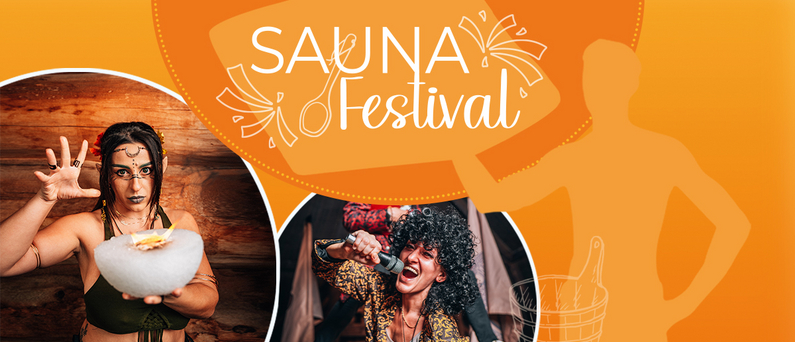 Sauna Festival
Sauna Festival
We break records! We celebrate the start of the sauna season with a true fireworks display of heat, relaxation and extraordinary moments.
For three days, the sauna area of the VitalTherme & Saunen (textile-free, from 16 years) is transformed into a big show stage - when sauna masters heat up like world champions, 24 saunas glow and we celebrate the first Sauna Festival of Therme Erding.
The creative team of our Paradise Guides impresses with energetic infusions and creates a very special atmosphere with their charm. Our numerous guest infusers will also provide plenty of "hot air" with themed infusions. Marvel at how the sauna masters tell their own personal story in the form of choreographies, sophisticated waving techniques and background music.
Look forward to a diverse range of relaxation offers and a rousing supporting program around trowel, bucket and duster. The artists of ARTOUI will take you into a world of art and creativity. Look over their shoulder during a live painting workshop and create your own oeuvre d'art in the process.
Take a deep breath while the YogiNi team takes you on a journey for mind and body during various Aqua Yoga sessions. Experience especially soothing sound experiences and a meditative time-out with Thomas Kox.

Free yourself, dive in and look forward to a festive weekend for all the senses.

*All infusions as part of the Sauna Festival at the Therme Erding are included in the admission price of the Vitaltherme & Sauna.
Sauna lovers worldwide watch out!

On Friday, October 6 at 7 pm, we start the spectacular festival weekend with a world record attempt and gather over 100 nations for an infusion in the Russian Banya (75°C).
You want to be part of it?
With one click you can register for the world record attempt and represent your nation. Good sweat!
Spa Area & Saunas
06.10.2023 until
08.10.2023