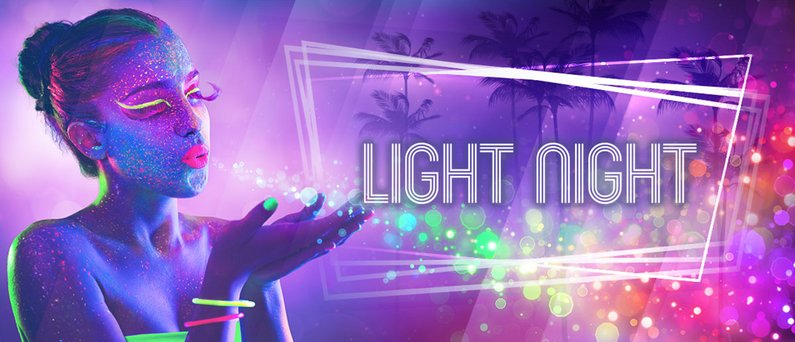 Light Night
Autumn can only be colourful and dazzling: Every Saturday evening in November, the "Light Night" event series takes place in the large outdoor pool of the Wellenbad. Visitors are enchanted by colourful lights, neon surprises and UV black light effects.
The outdoor pool of the Wave Pool Area is illuminated with floating glow balls, mystical fog and spectacular light shows.
The DJs, who perform on the show stage in front of the spacious pool, ensure a rousing party atmosphere.
And with a fruity cocktail at the Diamond Bay pool bar or on one of the sparkling bubble loungers, the evening becomes even more colourful!
Programme subject to change.
Outdoor stage Wave Pool Area
05.11.2022
12.11.2022
19.11.2022
26.11.2022