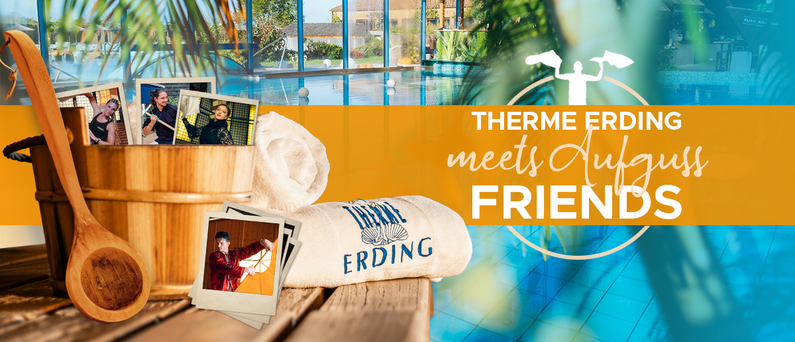 Therme Erding meets Friends
Look forward to the series of events "Therme Erding meets Friends" in the Spa Area & Saunas (textile-free, from 16 years).
Every second weekend of the month, our infusion friends from all over the world will heat you up with exclusive infusions.
From 9th to 11th May, we welcome Alexandra Dragomirescu, Claudiu Ganea, Mihai Ciusa and Alexandra Drilea from the Bucuresti Spa, Romania.
Enjoy the show infusions "Scandinavian Rain" in the Russian Banya, "Light Storm" in the Lake Sauna and many more themed infusion highlights.
The program will follow shortly.
Spa Area & Saunas
09.06.2023 until
11.06.2023