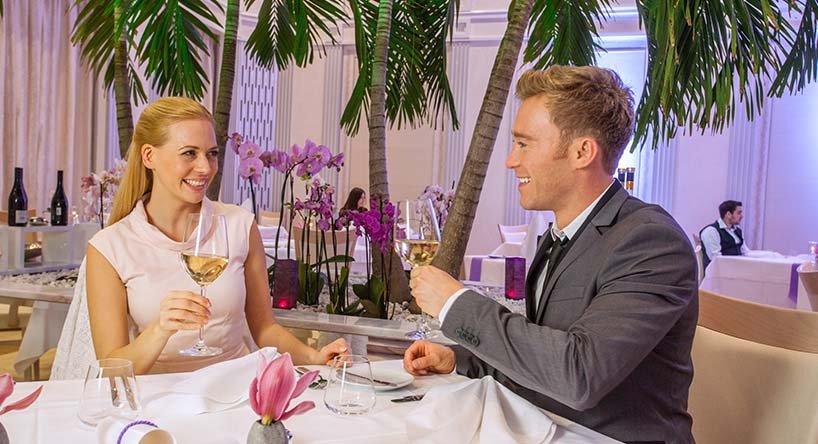 Exclusively rented for celebrations or events, the restaurant offers the perfect setting for stylish festivities and upscale events for up to 60 people.
The cuisine of the Restaurant Empire sets off on culinary journeys around the world, inspired by the HMS Victory itineraries. Immerse yourself in the diversity of tastes of the Caribbean, North America, the Mediterranean countries or the North Sea. Regional and seasonal products merge with the culinary offerings of every corner of the globe.
This venue is ideal for company events, seasonal events such as Christmas parties, birthday parties and weddings in the classic style.
Equipment:
Movable central island with palm trees
Flexible table arrangement for up to 60 persons / cinema seating for up to 100 persons
Standing reception possible in the room
Menu cards in gold look
Decoration as desired (exotic, Mediterranean, maritime, seasonal)
Also possible with a small bar for selected drinks in an exclusive round
Free parking in front of the hotel

Culinary possibilities:
High cuisine
Seasonal menu suggestions
The chef will be happy to put together individual menu suggestions for you
Large selection of open and closed wines
Facts:
Area: 114,0 m²
Length: 12,00 m
Width: 9,50 m
Capacity:
up to 60 pers
Contact:
Tel.: +49 8122 550 3557
Fax: +49 8122 550 3559